Winter is coming... and that means tons of parties! Peruse below for our latest and greatest picks.
Dark Floral Dream
Flowers aren't just for spring anymore! Maggy London's muted take on the trend makes for an elegant holiday staple. We paired it with a fur-trimmed sweater for extra coverage and flair.
In The Mix
Want to try something a little different? Combine various textures in your outfit to make simple pieces a little funky.
Purple Pop
Tired of red and green for the holidays? Step out in this gorgeous Samuel Dong gown to turn heads and stand out from the crowd.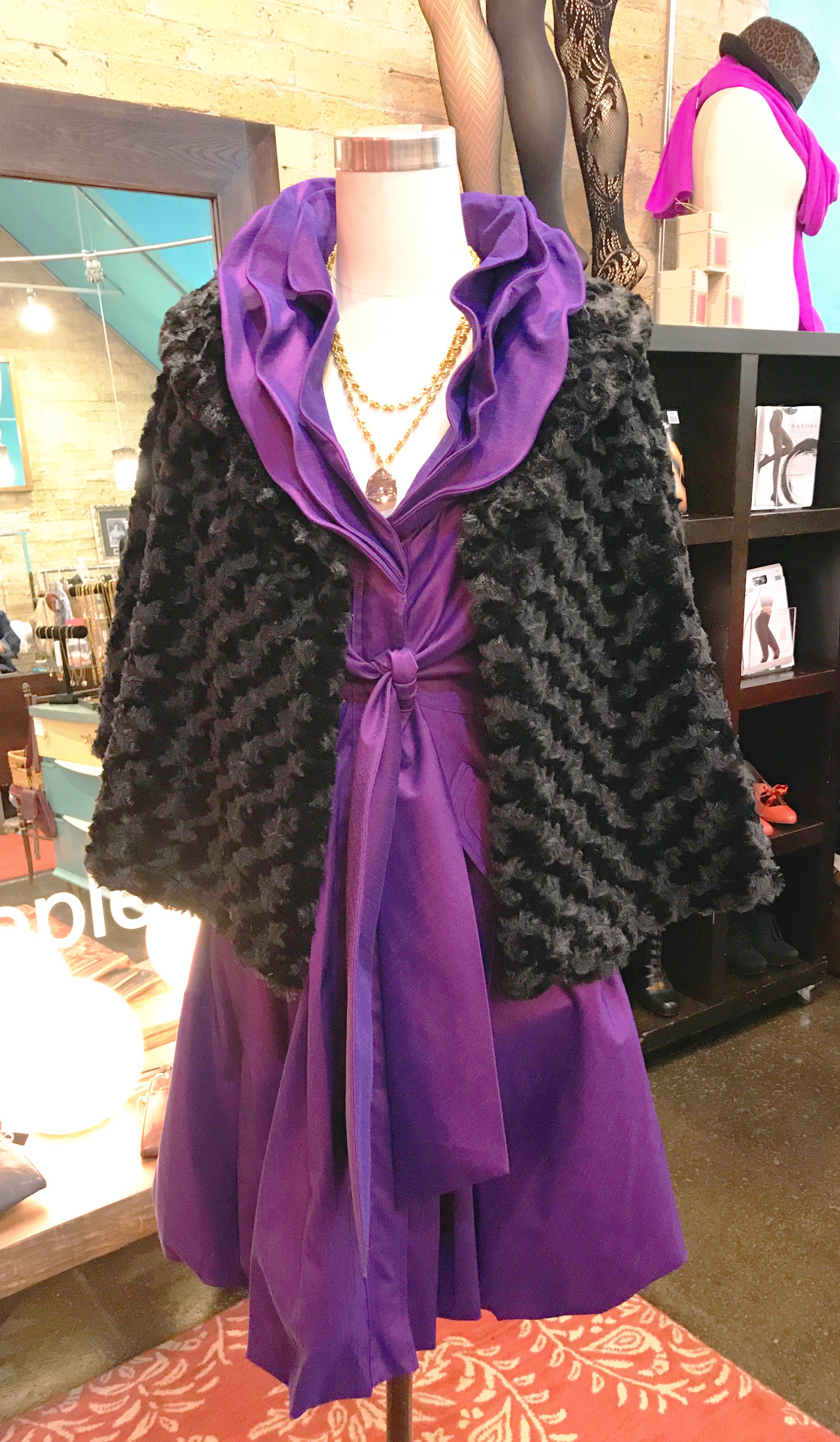 Subtle Sparkle
These aren't your daughter's sequins! This elegant Eva Franco dress pairs softer tones on top of beautiful black velvet with an asymmetric skirt hem. Love!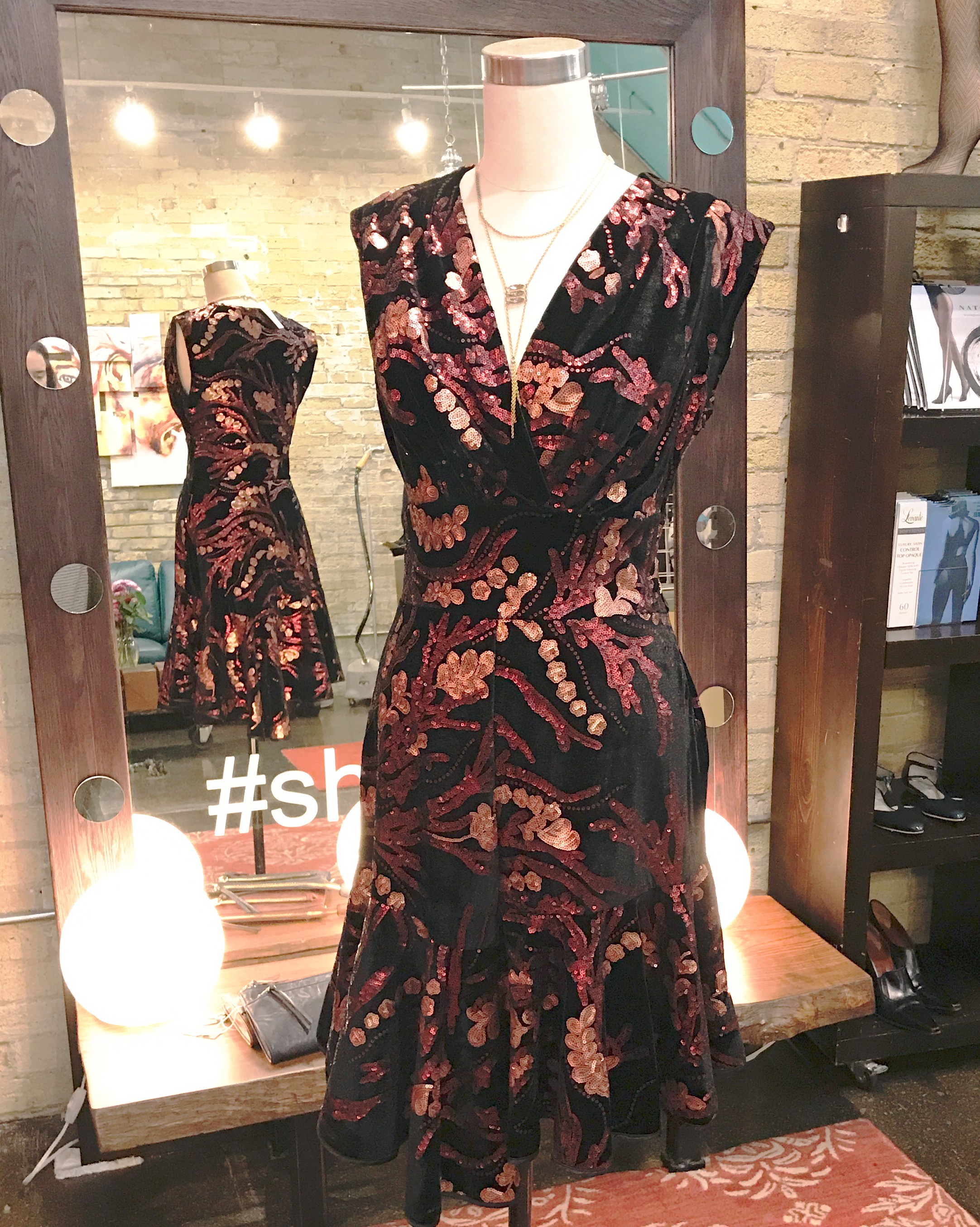 Festively Dressed
How incredible is this piece? Nicole Miller has done it again. If you find the neckline a bit much, try it with a lace bandeau underneath.
See anything you like? Come down to the Third Ward - we'd love to see you!